In one look
Expert assessment
Advantages
Affordable 2D and 3D text design software for Mac
Cool new Spray Fill, font distortion features
Export 3D Facebook Photos
The inconvenients
No CMYK or PSD file output
Cannot drag and drop objects between different project windows
File management is by default on iCloud Drive
Our verdict
Perfect for websites, company logos, Facebook greetings, or postcards, Art Text 4 offers all the tools you need to create lettering and typography graphics, text mockups, social media posts, artistic text effects, etc.
When it comes to creative design work, Adobe Photoshop has been a staple for Mac users for almost three decades. But times are changing, and in recent years a new generation of developers have released apps that are easier to use, have more complete features, and most importantly, are much cheaper.
Art Text 4 is one such application. This app makes it a snap to create all types of typography and 2D or 3D text effects you can imagine for social media posts, website graphics, or company logos. Rich and colorful graphics with customizable backgrounds and textures are just a few clicks away.
Now, with support for Metal 2 and Dark Mode, version 4.0 introduces the Spray Fill Tool, which uses real-world materials like Lego blocks, vegetables, sand, balloons or rocks to present the words more realistically. The software comes with 18 presets and over 440 different fill objects, but that's just the tip of the iceberg. You can import any photo to create your own, with full control over the density, size, angle, lighting, and appearance of random objects.
Although Art Text still cannot directly export CMYK color files for professional printing work, the new version adds a pretty cool new feature for Facebook users: the ability to export graphics as 3D photos. . This worked pretty well in my testing, but you'll want to leave some breathing room around your text to prevent white space from appearing around the edges and ruining the 3D effect.
Deformed
A new favorite feature of Art Text 4 is Design Gallery, a template navigation window that appears when the app is launched. (This option can be turned off for those who prefer to jump right in.) From there, users have one-click access to all of the available presets, all neatly sorted by category with large, colorful thumbnails.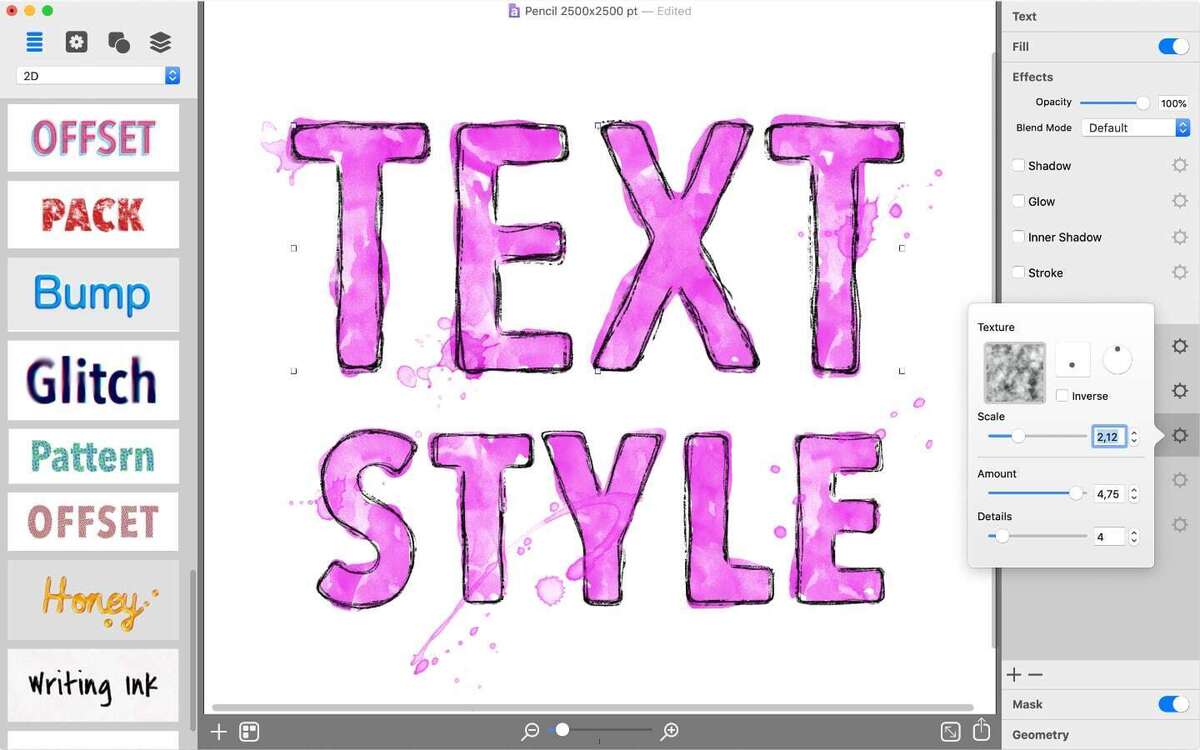 While the software comes with almost 200 high-quality free templates, there is also an option to purchase more, with 27 sets currently available. Ranging from artistic writing and fine dining, metal casting, wood and holiday themes, paid sets start at just $ 3 each or $ 100 for everything.
With so many typographical tricks already up its sleeve, Art Text 4 manages to pull one more bunny out of its magic hat with the addition of distortion effects. With eight options, including displacement, roundness, erosion, and blur, users can now transform ordinary fonts into something amazing, limited only by your imagination. Finally, while version 4.0 still doesn't have a way to export a layered PSD file, you can now export layers to individual files for additional adjustments elsewhere.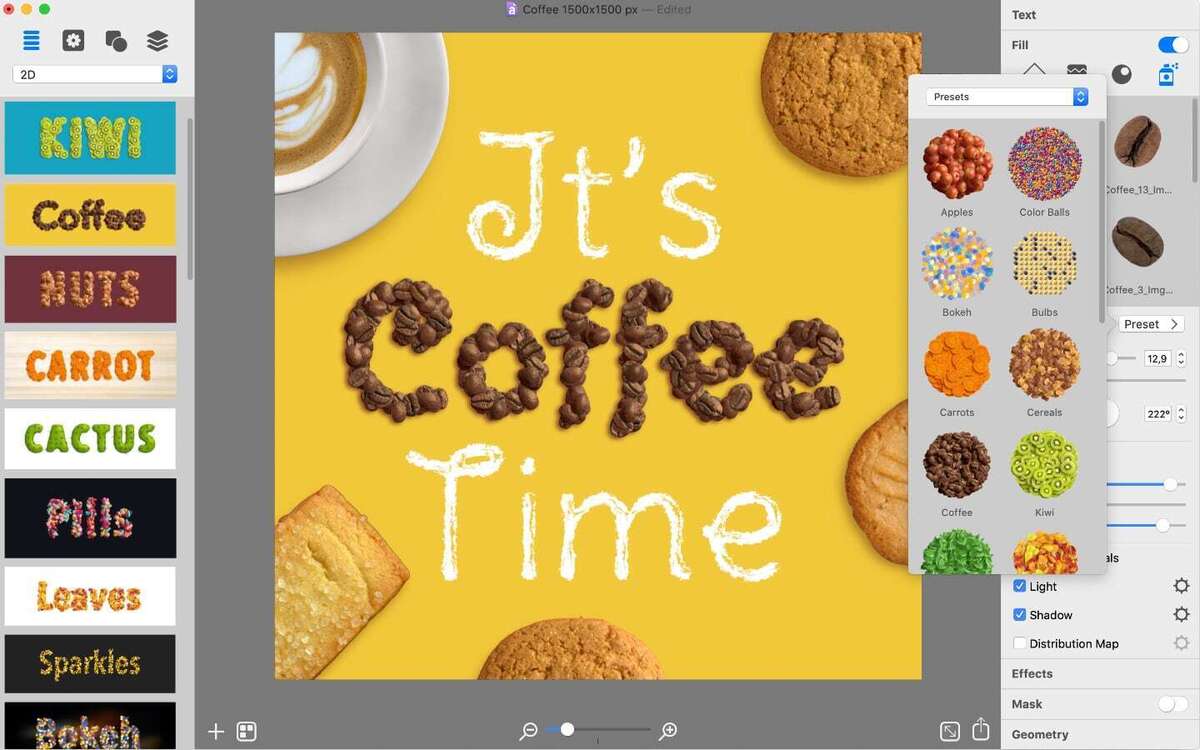 At the end of the line
With a dizzying number of creative options available, Art Text 4 makes typography fast, easy, affordable, and most of all, fun.