It's not just the artists and the food. Magician Jack Noel entertains children with card tricks.
Brenda Milbourne, Founder and Executive Director of West Side New Beginnings, is on hand to support West Rehoboth's New Neighbor.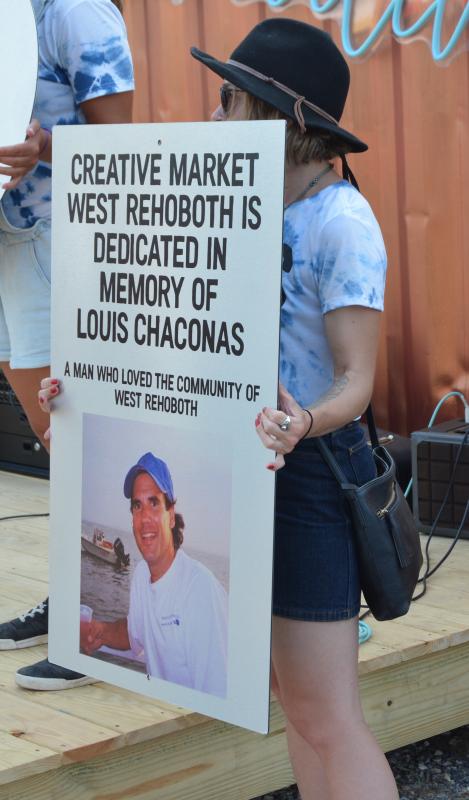 The market was dedicated to Louis Chaconas. Ryan Vai, Director of Artist Development at DAC, shows off the plaque that will be installed in honor of Chaconas.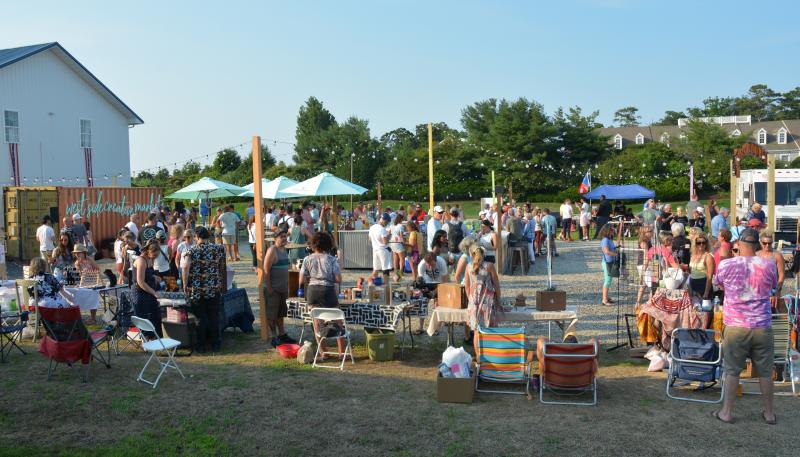 Located on an open lot near the Revelation Brewery, the West Side Creative Market features live entertainment, artists, food, and a bar.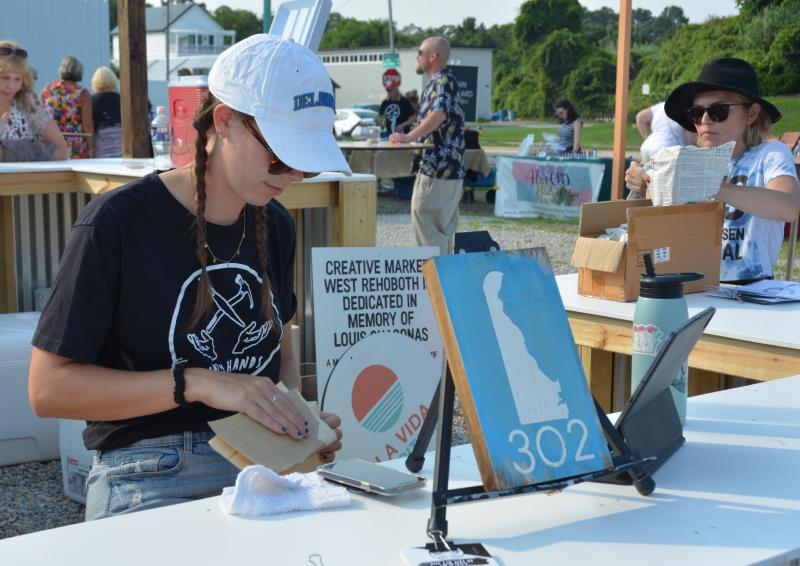 Resident Art Assistant Macy Beach sits at the Dirty Hands Bar and prepares a piece of wood to make a Delaware themed sign.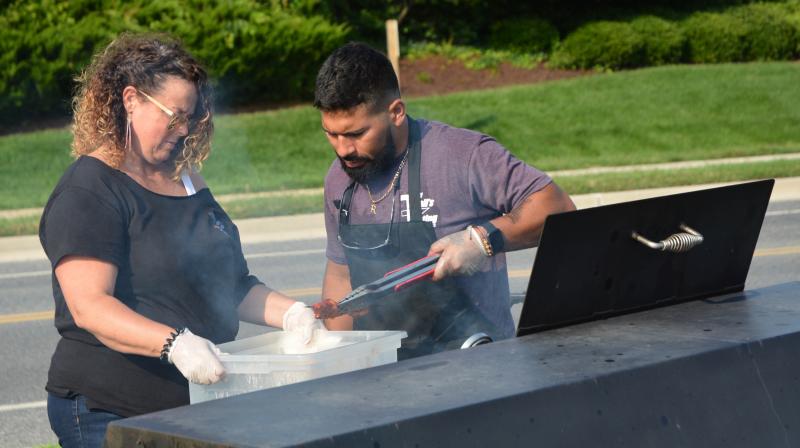 The owners of Pinchos de Lindo, Tito and Stacey Vazquez, take some of their pinchos, Puerto Rican kebabs, off the grill.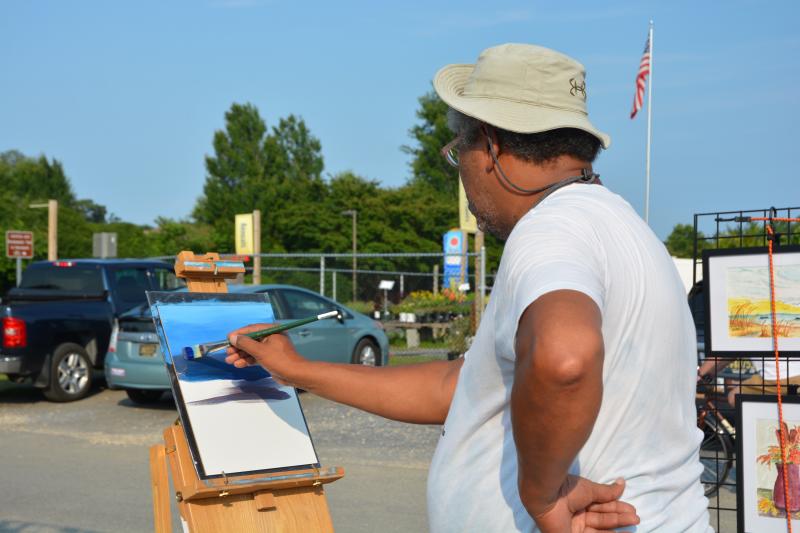 Artist Keith Warren is working on a painting during the opening.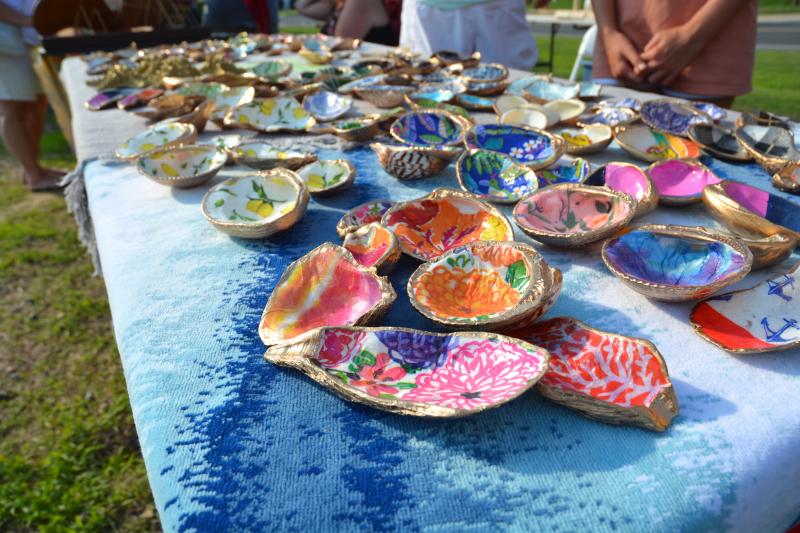 Alli Weitzman transformed a way to unleash his creative energy during COVID at a business called The Shell and the Stone.
The market has been open for a few months now, but with the grand opening there have been recent improvements including this sign.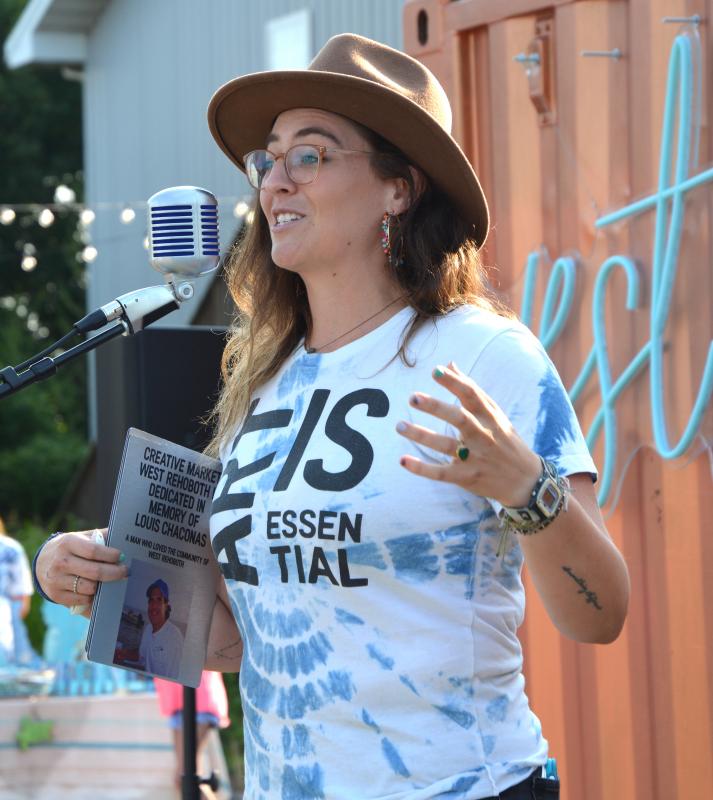 Leah Beach, Founder of DAC, expresses her gratitude for all the hard work that made the market a reality.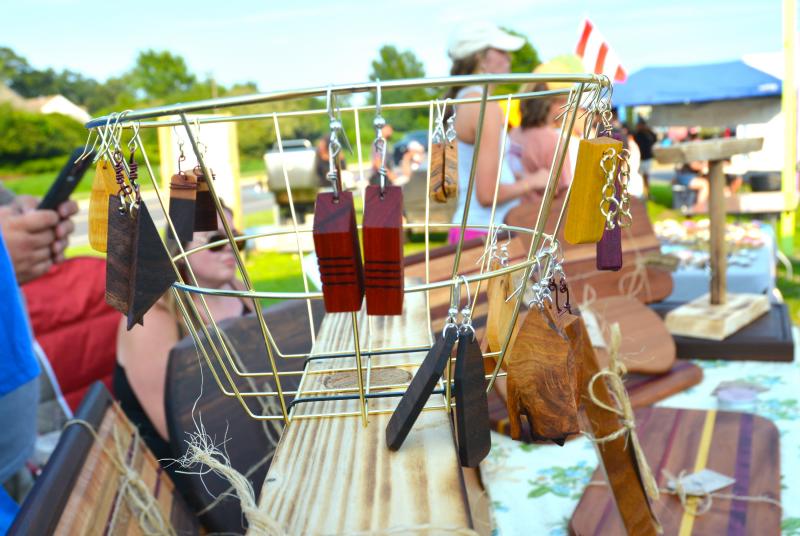 In addition to a collection of high quality cutting boards, Milton-based Dad Bod Creations presents a variety of wooden earrings.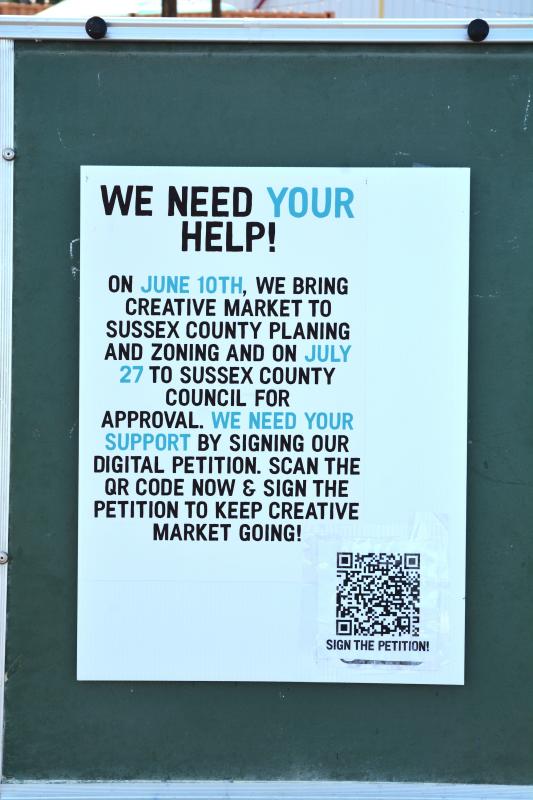 DAC wants to perpetuate the market and is looking for support.