If you're looking for a cozy way to spend a cold, snowy weekend, GreyHouse Creative Market, 6228 W. State St., in Wauwatosa, is a cocktail bar, but it's more than that.
Located just east of Tosa Village in a refurbished industrial building – near Big Head Brewing Co. – GreyHouse is a coffee shop, lounge bar, retail store, and DIY workshop featuring over 100 different projects than you can create while sipping latte or old fashioned coffee.
According to its website, GreyHouse Creative Market, "is here to make your DIY design dreams come true. Whether you attend one of our workshops, personalize home decor in our boutique, or get together with friends in our bar. or coffee, GreyHouse wants to inspire your most creative selves!
"The GreyHouse Cafe proudly serves Kickapoo coffee and is open 7 days a week. When you need something stronger, take a stroll through the Market Bar and check out our creative cocktails and bar projects. special, celebration, group outing, book a place yourself in our workshop and join us in one of our social crafts or book a private one for your special event! GreyHouse Market can also be the perfect place for them. weddings and receptions. "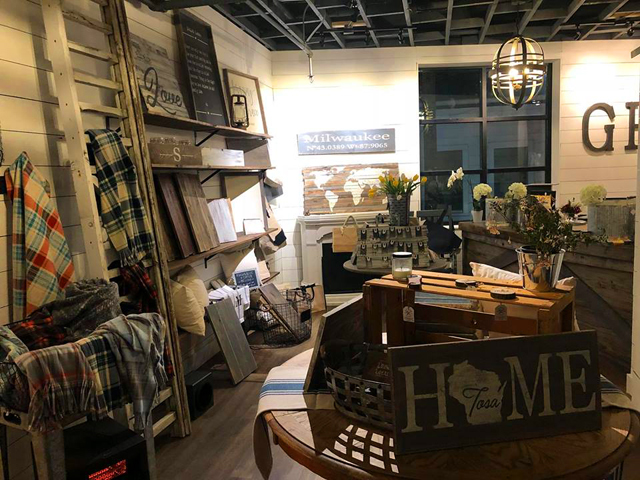 GreyHouse offers walk-in workshops Tuesday through Thursday, in addition to a variety of open workshops and more specific workshops such as bead necklaces and scarf knitting.
Call GreyHouse at (414) 339-9996 or view it online at greyhousecreativemarket.com.